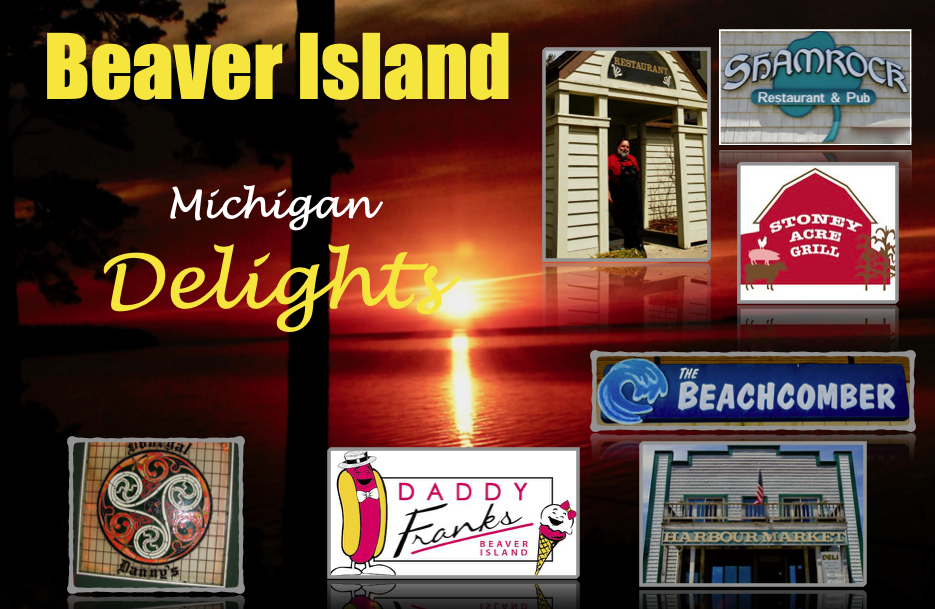 Beaver Island Restaurants
Historically the methods of preparing foods often lagged behind on islands, simply because needed fresh ingredients were not always available and certain spices suddenly ran out or the boat was late. Even today a chef on an island knows how to be creative by nature and well versed in the preparation of sauces and locally sourced ingredients. Another typical island restaurant dilemma is the "help". Training a server about food presentation and wine etiquette is one thing, having to do that once or twice in a season, with new faces year after year, may be discouraging. 
But not to Eric and Dana Hodgson. Eric, from nearby Charlevoix and Dana, an island native, entered the restaurant scene on Beaver Island in 1996, when they took over the reins at the Shamrock. As self proclaimed foodies they set out to bring quality recipes from around the world to the island and handpicked chefs that shared their vision. Since those early days, they expanded their food emporium to include not only the Shamrock, but also other island establishments, such as Stoney Acres Grill, the Sunset Restaurant at the Beaver Island Lodge, Daddy Franks, and the Harbour Market. 
With the restaurants came several bars (Shamrock, The Beachcomber, Donegal Danny's Pub, and finally the Lounge at the Lodge, which now gives locals and visitors a nice selection of cuisines and drinking establishments. With a team of handpicked professionals, directed and guided by Executive Chef Jason Weller, the mission is to offer consistent quality and variety, covering all bases of breakfast, lunch and dinner options.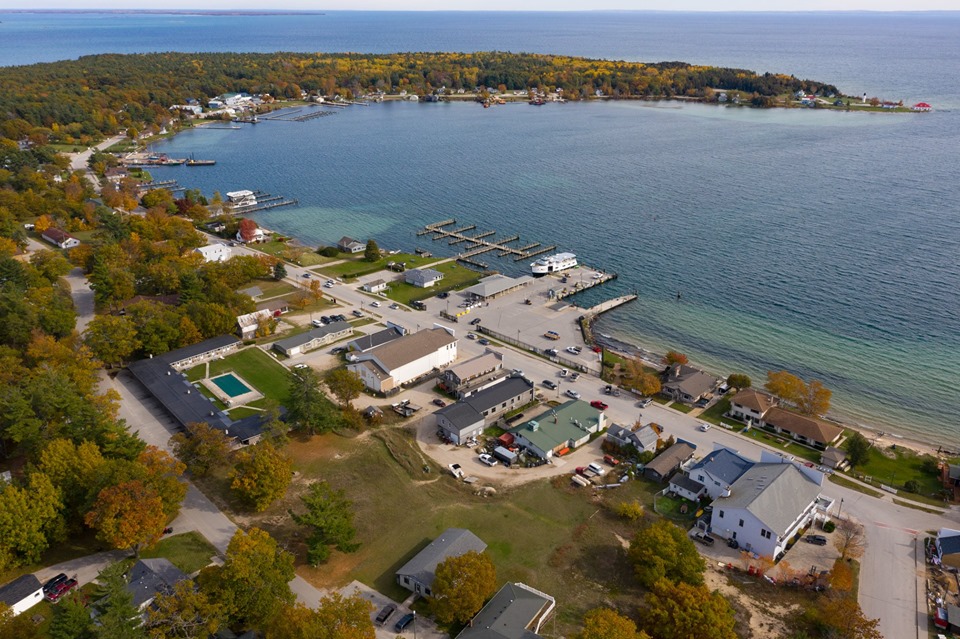 "Tasty food, great cocktails and a very nice selection of wines"
It was an awesome experience. The quality of food was only matched by the quality of service and the incredible sunset over Lake Michigan. I wish I could keep these flavors for ever. Thanks for an unforgettable memory.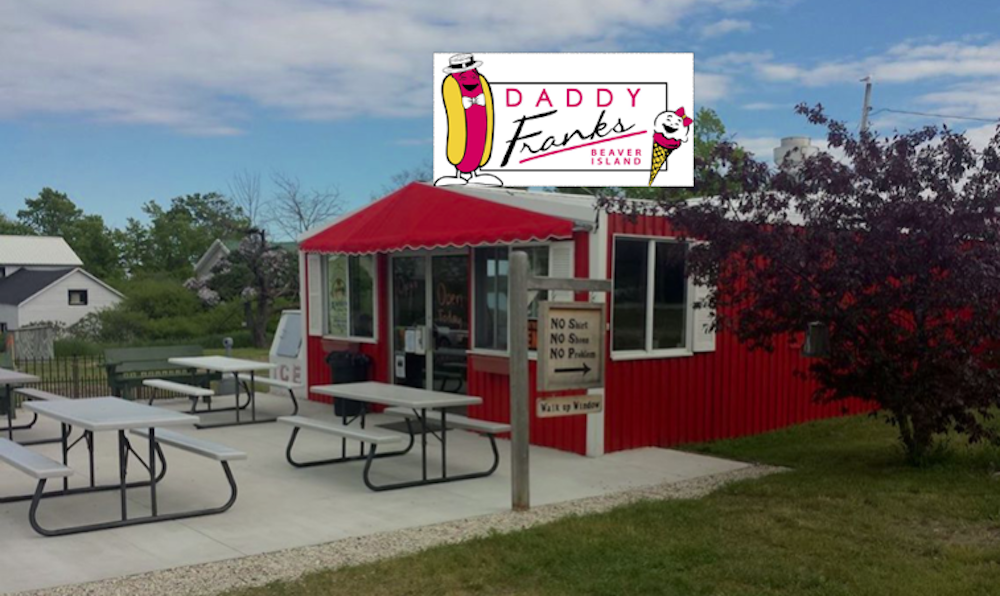 Breakfast
Daddy Franks offers an American breakfast with eggs, bacon, bagels, scones, and a variety of breakfast delights.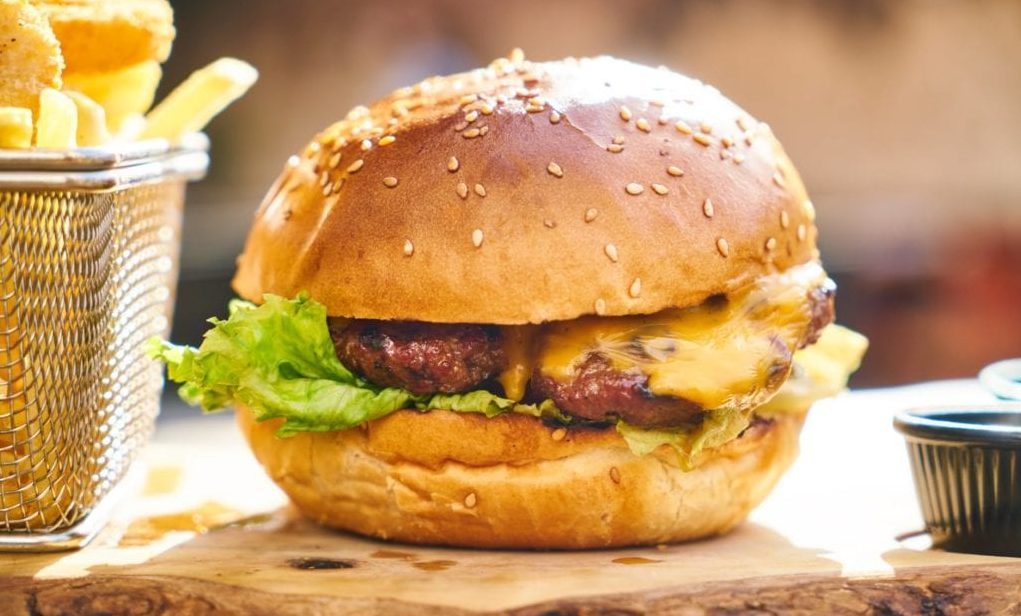 Lunch
Lunch is served at the Shamrock yearround with a full lunch menu to choose from; while Daddy Franks offers the upscale equivalent of fast food.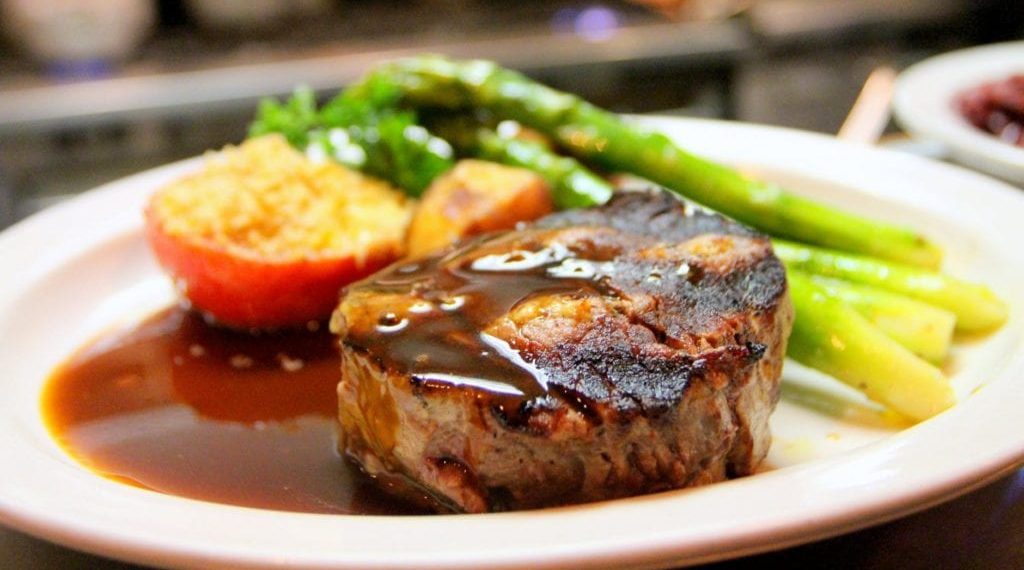 Dinner
Dinner time offers a range from casual to fine dining options with the Sunset Restaurant at the Lodge offering a superb dining experience, the Shamrock and Stoney Acre pub style dining and the family friendly Daddy Franks appealing to the casual diner.