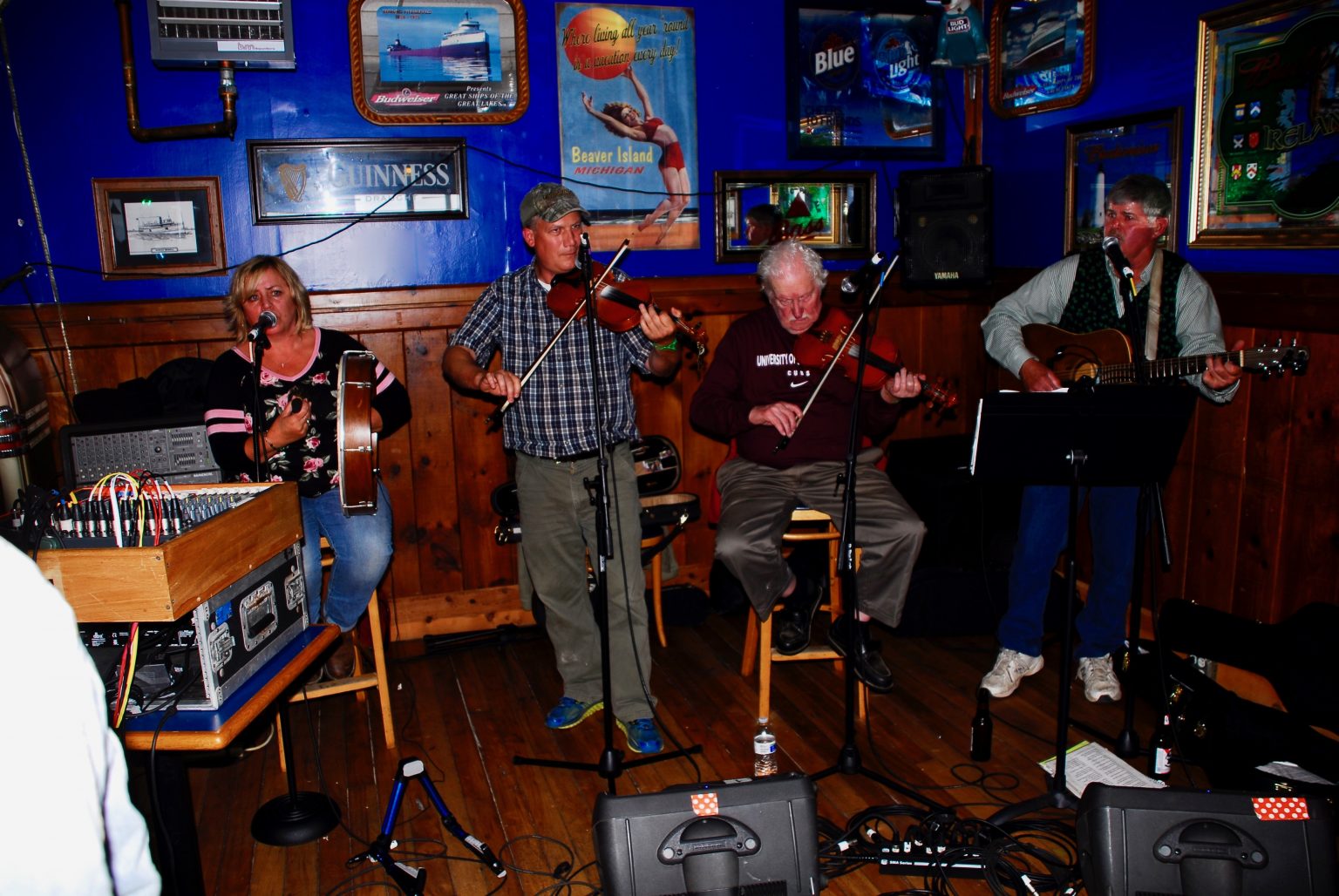 Closed for the Time Being
In the nineteen sixties, seventies, and early eighties the Beachcomber was the island's locals bar. The tourists frequented the Shamrock next door and the locals went to the Beachcomber. The Beachcomber was sold and the new proprietors turned it into a pizza, ice cream and video arcade for young people. And what's worse, the locals could no longer get alcoholic beverages there.
In 1998 Eric and Dana Hodgson purchased the Beachcomber and ran it as a pizza video arcade for one more summer.
That was enough to convince them along with constant requests from the locals to change it back to their beloved bar, and a liquor license came back on the scene. As the logo says "re-established in 1998".
The Beachcomber is a cozy place with refinished original hard wood floors, a nautical/beach theme and a jukebox filled with old country music. The porch is a wonderful place to watch the ferry dock in the summer time or to just watch Beaver Island's world slowly go by.