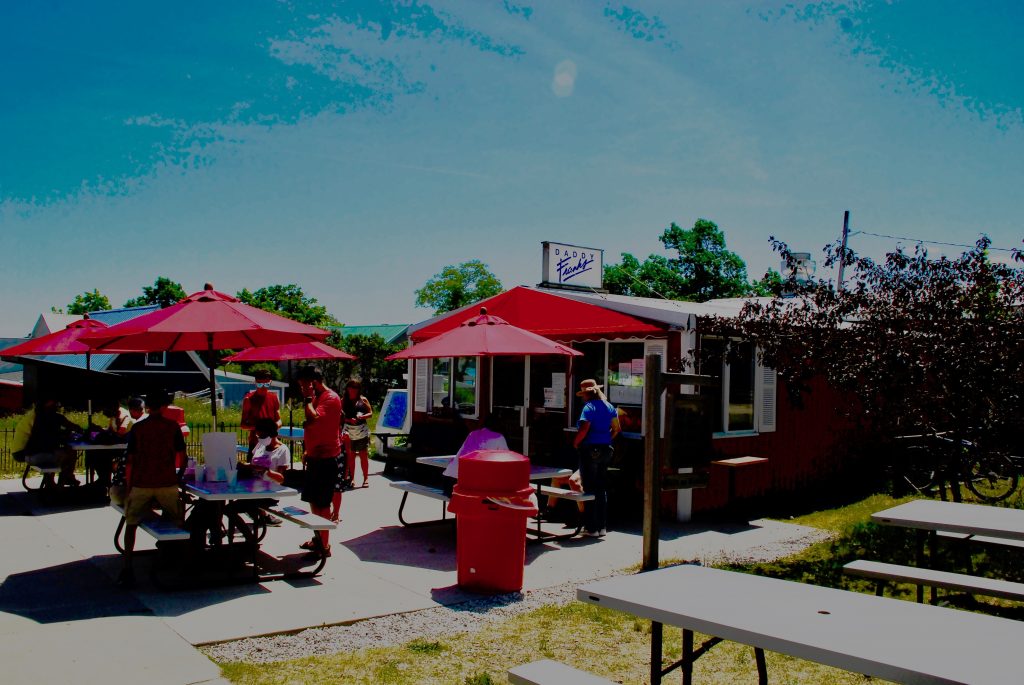 Daddy Franks - Good Fast Food at Family Friendly Prices
Lunch, Dinner and Dessert. Eat In or Order "Take Out Online".
Call ahead and have your order ready!
OPENING FOR THE 2023 SUMMER ON MAY 19
Daddy Franks is located in St. James Harbor on "Ice Cream Hill" next to the Print Shop Museum. (231) 448-2570.