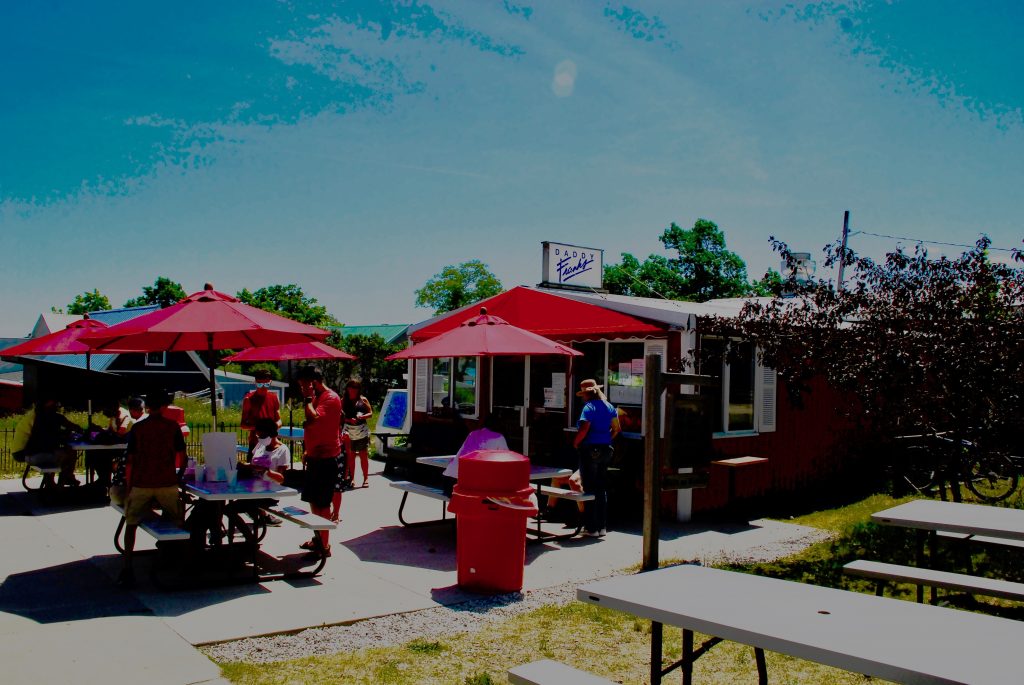 Daddy Franks - Good Fast Food at Family Friendly Prices
Lunch, Dinner or Desert. Eat In or Order Take Out Online.
Call ahead and have it ready! Open Seasonally from
May – September 11:30am – 8:00pm everyday. Daddy Franks is located in St. James Harbor on "Ice Cream Hill" behind the Print Shop Museum. (231) 448-2570.
CLOSED FOR THE WINTER SEASON